Endless possibilities await you when you step foot out of your home. Call it your home, city, or country. There is a door for every opportunity you knock. As the legend goes, there is always a child within us. That child steps out when a new adventure unfolds. We all love to travel abroad. An Abu Dhabi trip to one of our favourite or unseen places unlocks a new world. We experience the best things to do in Abu Dhabi the culture, food, entertainment, and lifestyle of the people residing. And we feel like one of them in our short time there.
Abu Dhabi: Not Only Oil
Abu Dhabi is the heart and soul of the United Arab Emirates. In geographical terms, Abu Dhabi is the capital of the UAE, with culture and modernism all at a glance. Deserts, resorts, hotels, malls, and public points await to get explored. With all the hobbies you love, Abu Dhabi awaits to entertain you in the best possible way. With Dubai just around the corner, Abu Dhabi has everlasting pressure to compete on the grand scale. And with everything the city offers, justice needs to be done. For this, the town needs your help. Visit this wonderful place to enjoy some of the never-before-seen activities.
So with all the build-up, let us begin on the adventure.
Top 10 Things to Do in Abu Dhabi
Once you land in Abu Dhabi, leave the two most popular tourist attractions on hold. By holding, we do not mean to neglect them. But we must ensure all the everyday stuff does not surround your trip. Here is a list of the top 10 places and activities you can enjoy.
1. Sheikh Zayed Grand Mosque: The Grand Visit
Sorry, we have to begin with this. With all the talk, leave behind two typical attractions in Abu Dhabi. We are back to square one. Sheikh Zayed Grand Mosque is the largest mosque in UAE and the world. The white marble structure has a breathtaking architectural design. The mosque incorporates around 80 domes and 1000 pillars, with the open area covered with some great flower designs. All in all, this is a mosque that is open to non-Muslims as well. Hence, there is no limitation for any tourist in this regard.
2. The Corniche: Beach, Sports, and More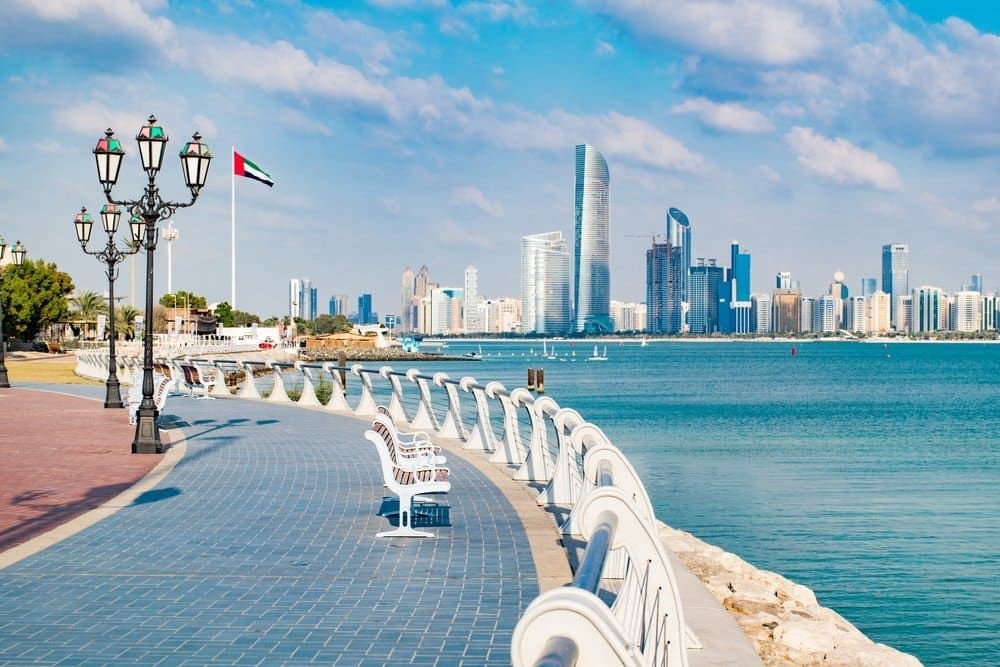 So let's get to socialize after a trip to the mosque. The Corniche is nothing but a finely mapped-out activity point. It covers only a few miles but offers some great city views. Surrounded by hotels, restaurants, and shops, this place has to offer some of the most peaceful activities you can come across. This place is your ticket to the beach. Apart from a dip at the beach, you can enjoy many more offerings too. These include ice cream tasting, a music concert to lift the mood, and some volleyball time. Overall, The Corniche is a place to enjoy quality family time. And not to mention the place to socialize with others.
3. Be the Presidential Guest at Qasr Al Watan
Also known as The Presidential Palace, Qasr Al Watan was opened to the public in 2019 by the ruler of Abu Dhabi, Sheikh Mohammad Bin Zayed. Since then, the place has been acclaimed for top honours in many tourism-related newspapers worldwide. The place was initially built to hold the meeting of the rulers of the UAE, the armed forces, and other national matters. The palace is also privileged to hold official meetings with the different heads of state. But mind you; the palace is still used for these purposes even after being opened to the public. You must visit Qasr Al Watan and explore the architectural magnificence of Abu Dhabi.
4. Emirates Palace: Royalty Magnified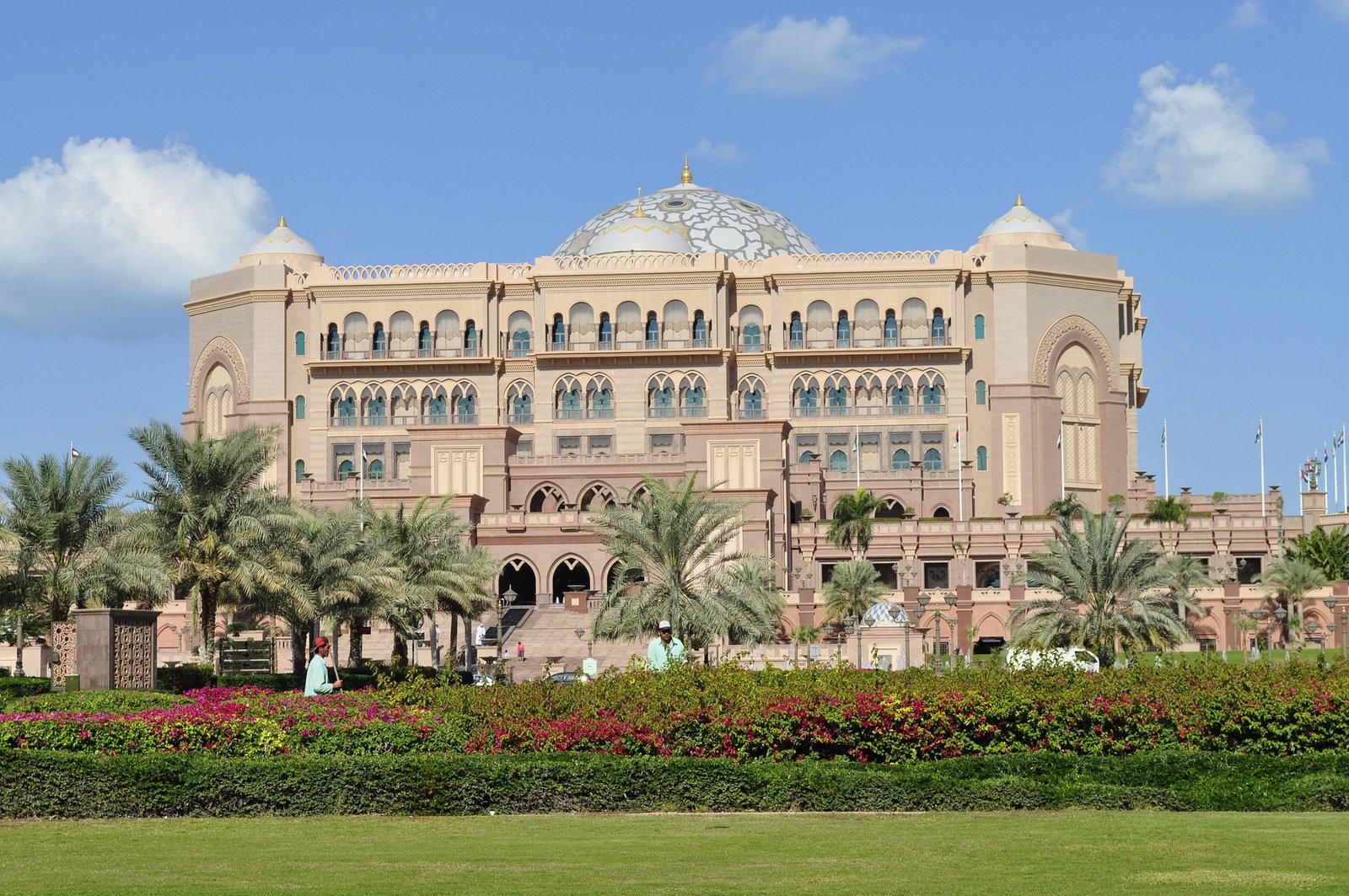 If you love a magnificent structure or something that cannot be explained in words. The Emirates Palace is the place to visit. Burj Al Khalifa is for Dubai, and the Emirates Palace is for Abu Dhabi. This is the work of angels, as I often say. The structure speaks for itself. The frontal area is covered in green with fountains. And behind the beaches, enhance the landscape. Inside, it feels like being in a gold mine. I bet you might not find a more fitting dining, living, and entertainment place in Abu Dhabi apart from this. A five-star lodging experience is what awaits you.
5. Formula 1 and the Yas Marina Circuit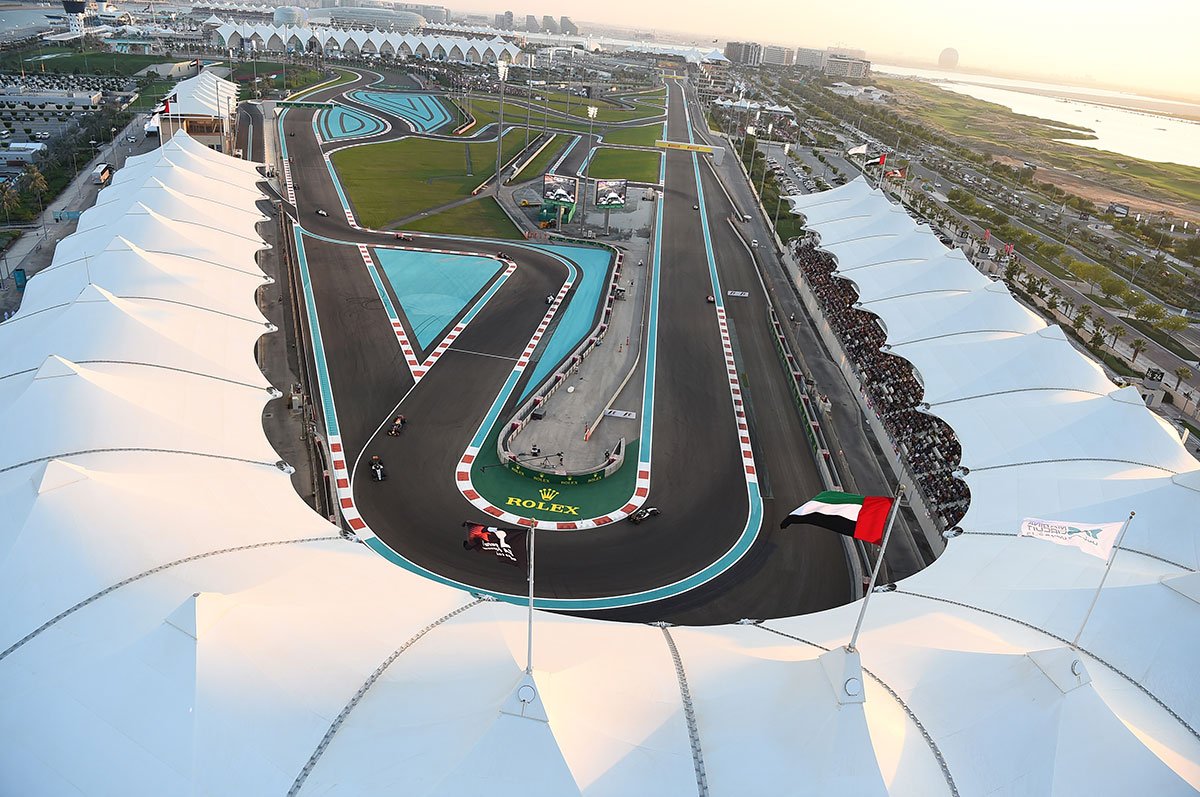 Formula 1 and Abu Dhabi have a deep connection. And that deep connection is the Yas Marina Circuit. The circuit is used for Formula 1's annual Abu Dhabi Grand Prix event. If you love to watch a live racing event, you are advised to come at that time of the year. But this is not all. You can unleash that driver inside you too. The place allows you to race your favourite car on the same tracks the world's fastest cars run. You can choose between go-karts and even Mercedes Benz. Just make sure you do not get yourself in the shoes of Lewis Hamilton.
6. Enjoy a Trip to the Ferrari World
From one racing extravaganza to another. The Ferrari World is a world-renowned tourist attraction in Abu Dhabi. This place completes the set of the city's two most common tourist spots alongside the Sheik Zayed Mosque. But there is no circuit in there. This is more like a monumental place. Rides, slides, and the world's fastest rollercoasters await you for a time and place like never before. If nothing of this interests you, there is a collection of Ferrari cars to get you in the mood. But please, do not go to the extent you plan to buy one. It is expensive!
7. Heritage Village: The Old Emirates
If you are into history and love to explore how the people of the past lived, this is the place. Heritage Village is a self-constructed village in the city. The place offers markets resembling the old times, and the items on sale also have a history. Tents, fishing places, and housing workshops. As for the local and historical stuff. Various restaurants are present to get you in the mood for pure Arab food and culture. At once, you have the rich and glamorous life of Abu Dhabi stretching past hotels and skyscrapers. And with places like these, you can have the opposite experience and dip into history.
8. Al Ain Oasis: Muddy Streets
Your place to beat the heat. Al Ain Oasis is the place to experience what rural UAE looks like. The place has clay streets and walls resembling the rural lifestyle. Moreover, as you can see, there is no sign of modernism. This is the place's speciality, alongside many trees and other plantations. Your best experience in this part of the city is date trees, the most popular item in the Arab world. You have read about F1 and Ferrari World, what about an animal race? The Al Ain Oasis also hosts camel races to complete the rural mood. And after a hectic day, you can also rest in a nearby hotel.
9. Al Jahili Fort and Jebel Hafeet
Apart from all the land activities, how about some off-roading? But these are not your car off-road places. Speaking of Jebel Hafeet, this place has immense importance in geographical terms. Firstly, the place marks the UAE-Oman border. Moreover, the place has been at the heart of several archaeological discoveries. The place is the second tallest mountain in UAE and Abu Dhabi. Al Jahili Fort is a structure made from mud bricks 1800. The fort lies in the Al Ain plains. Though several renovations have led it to its current shape.
10. Desert Adventure and Tour
You must be punished if you travel to UAE and do not visit a desert. Desert is the trademark of UAE, and Abu Dhabi has a lot to offer in this regard. The desert unlocks a world of adventure and peaceful entertainment that cannot be experienced elsewhere. Desert safari allows you to take an SUV and run through the sand plains. Even enjoy a quad bike for an enthralling experience too. Belly dance, live BBQ, and concerts are other things to look out for.
And We Have a Winner
We have a winner, and it's Abu Dhabi. If you ask to mention single or two places that stand out in Abu Dhabi, this would be an injustice. This would be an injustice to this majestic part of the world. However, these top 10 activities and attractions have got you covered for your next trip. But there are loads of other activities that you can indulge in too. Visiting UAE for tourism is a goal for many. And once you land here, you feel instant acceptance. The rich nature of Muslims and non-Muslims makes every guest feel like one of them. Thus, make sure you visit Abu Dhabi and enjoy loads of adventures at stake.