Khorfakkan beach tour offers a wide range of activities, such as diving and water sports. One can hire a boat to reach the islands for a unique diving and adrenaline-filling experience. In addition, pre-book your ship to avoid any last-minute hassles. When you are on a Khorfakkan tour, here are the best things to do at the Khorfakkan Beach tour.
Khorfakkan Beach Tour Overview and Things to Do During Khorfakkan Tour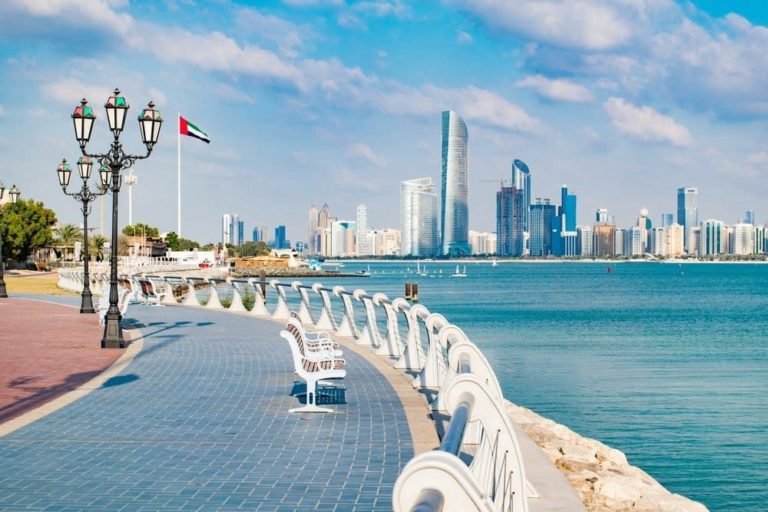 Take a sunbath
Khorfakkan Beach is an enchanting beach to sunbathe in the United Arab Emirates. Beaches like this are popular for their crystal-clear water and soft white sand. If you get hungry, several restaurants and cafes are nearby, as well as beach umbrellas and chairs. You'll want to apply plenty of sunscreens since the UAE sun is intense!
Take a swim
It is a beautiful experience to swim on the Khorfakkan beach tour. This beach is clean and well-maintained, and the water is cool and refreshing. The staff is friendly and helpful, and plenty of sun loungers and umbrellas exist. Khorfakkan Beach is a great place to swim if you visit the area.
Water-skiing
Khorfakkan Beach is a great place for jet skiing enthusiasts! Explore the coastline from a unique perspective with thrilling rides across the waves. As you zip along at high speeds, you can also take in the stunning Arabian Sea views. Make your next trip to Khorfakkan Beach memorable by jet skiing, an adrenaline-pumping activity that's fun for everyone.
Go Fishing
Khorfakkan is a great spot for fishing, with plenty of fish in the shallow waters around the beach. You can rent boats or have some guides to help you find some catch. There's also a wide variety of tackle and bait available from local shops, so you can ensure you have everything you need for your fishing trip. Whether it's an early morning or a peaceful evening you are spending outdoors, Khorfakkan will surely provide an unforgettable experience for any angler.
Coastal Exploration
There are plenty of exploration and discovery opportunities along Khorfakkan's coastline. Low tide is the best time to find shells and sea creatures along the shore. There are also many secluded bays and coves to explore, with beautiful views of the surrounding area. Khorfakkan's coastline offers something for everyone, whether looking for a relaxing stroll or an exciting adventure. Looking for a full-blown experience where you can explore at your own pace? Check out Dune Buggy Dubai.
A
walk in
nature
Lush greenery surrounds Khorfakkan Beach, making it the perfect place for a nature walk. In this area, you can explore the diverse ecosystem and observe animals and plants in their natural habitat. Walking through this pristine landscape won't be a problem with the well-marked trails. You'll find plenty of photo opportunities here, so bring your camera!
Taking a relaxing stroll on the beach
Finally, make sure you relax at Khorfakkan beach and enjoy yourself! It's impossible to beat the feeling of lying down on the warm sand or taking a dip in the cool waters of the Arabian Sea. Watch dolphins playing in the waves and enjoy the breathtaking sunsets. If you're looking for a place to relax from your busy life, the Khorfakkan beach tour is a great option.
A camping trip
In addition to camping, Khorfakkan Beach offers adventure-filled getaways! This beautiful beach is perfect for pitching a tent and spending a night under the stars. Consider checking out the campgrounds nearby before you decide where to stay! Or better, Hire Buggy Rental Dubai services for a full-blown tour.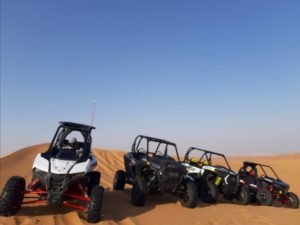 Dune Buggy Tour – essential safety tips to follow
Here are some essential safety tips for your next Desert Buggy Dubai ride.
Those who want to experience extreme adrenaline will love dune buggy tours. Dune Buggy Dubai, for example, is one of the best options for you if you want to take these tours worldwide. In addition to hosting hummers Desert Dune Buggy Dubai for your Desert Buggy Dubai tour, they offer a wide variety of exotic vehicles. Most people do not realize that desert safaris can also be dangerous. While they are fun, they are also dangerous.
A vacation injury or the injuries of a loved one are not something you would want to experience. Many companies offer these services, but not all are reliable. Because Desert Buggy Dubai cares about you, we are here to assist you with all the necessary safety precautions.
Make sure you wear a helmet and a buggy outfit.
Helmets can be irritating, but they are still necessary. You know how bumpy, twisty, and turned a dune ride can be if you have ever experienced one. It's an amazing experience, but it can also jolt your body. Wearing a helmet is, therefore, mandatory at all times. You will remain protected during the ride with these reinforced dune buggy helmets.
During the Desert Buggy Dubai ride, the buggy outfits are used for sand and dirt to prevent your clothes from getting dirty or your vision from blurting. Spending too much time in the sand could also result in an eye injury, which is why protective gear is important. Despite your first instincts, it is best to be safe and use this safety equipment.
Make sure you have travel insurance.
It is impossible to predict when you will encounter trouble in life. Play it safe and get travel insurance. Even though these insurances may not be able to protect you from incidents, they will still keep you financially secure. You don't need to worry about getting hurt if you have financial coverage for dune bugging.
Several companies can help you deal with these damages and ensure you receive the best treatment possible. In addition to medical bills, damages will also be covered.
You should keep your buggy in good condition.
Taking a ride in an unfit vehicle is not a good idea. A dune buggy accident is highly likely if the car is not fit. Although you have many options for Dune Buggy Dubai, it is important to ensure that the car you choose is properly maintained.
Test drives are an easy way to identify this problem. A bumpy ride is one of the most obvious signs of a damaged buggy. Therefore, proceeding cautiously with Buggy adventure Dubai is always a good idea.
Precautions to take
You might still want to consider a few other things when you go on a dune buggy trip. Prepare yourself for the heat by staying hydrated. You might also benefit from applying sunblock or other protective products before your dune buggy trip to avoid getting injured.
Finally, a few thoughts.
In this stunning setting, surfers can practice their skills on the waves! Khorfakkan beach tour has something to offer everyone, so whatever your interests are on your trip, you will find it there. That said, it is important to follow some safety precautions when riding. Have fun, and stay safe.