Desert Safari Dubai Deals
Have you ever wanted to explore the desert? If so, then a desert safari tour in Dubai might be just what you're looking for. 
Welcome to the gateway of adventure, where golden sands stretch as far as the eye can see, and the promise of lasting moments awaits. We are your premier destination for the red Dune Desert Safari in Dubai – your passport to a world of enchantment and endless possibilities.
In the heart of the United Arab Emirates, Dubai's desert is a mesmerizing tapestry of dunes, colors, and timeless tales. Our Desert Safari experiences are crafted to immerse you in this mesmerizing landscape, providing a taste of the mystical allure that has drawn travelers from around the globe.
Prepare to embark on a journey like no other as you delve into the pages of an Arabian adventure. Whether you seek heart-pounding thrills, serene serenity amidst the dunes, or a glimpse into the rich heritage of the desert nomads, our Desert Safari experiences have something extraordinary in store for you.
Join us in exploring the uncharted territories of Dubai's desert, where every shifting grain of sand whispers secrets of an ancient world. Adventure, luxury, and enchantment await as you venture into the heart of the desert, and it all begins here, at your fingertips.
Discover our world of Desert Safari in Dubai, where dreams are woven into reality, and the desert's timeless beauty unfolds before you.
Are you ready to create lasting memories amidst the dunes of Dubai? Let's embark on this extraordinary journey together. 
A Desert Safari Dubai is an exciting way to take in the breathtaking beauty of the Arabian Desert while experiencing everything that makes a visit to this city so unique.
From exciting activities such as dune bashing and sand skiing to sampling delicious BBQ dinners with local cuisine taste, this is one adventure you won't want to miss. Keep reading to learn more about the highlights of a premium desert safari trip and why it should be at the top of your list of Adventure activities in Dubai. 
The Desert Safari Dubai packages cater to every preference and timeframe. Whether you choose the enchanting Evening Desert Safari, the tranquil Morning Desert Safari, or the immersive Overnight Desert Safari, each experience is carefully crafted to offer a unique blend of adventure, culture, and entertainment. 
Indulge in Arabian hospitality as you feast on delicious traditional cuisine, watch captivating cultural performances, and engage in activities to experience the region's rich heritage.
Our Desert Safari Experiences
Prepare to be swept away by a world of enchantment as you delve into our meticulously crafted Desert Safari experiences. At the desert safaris, we offer an array of activities that cater to every traveler's desires, ensuring your journey through the Dubai desert is nothing short of extraordinary.
So your vacations are coming, and you're looking for the best tourist destination you can enjoy from the depths of your heart. 
Dubai's breathtaking beauty mesmerizes millions of tourists around the world every year. We provide award-winning and reliable desert safari tours at the most economical price.
So, pack your bags, prepare for a once-in-a-lifetime experience, and embark on a Dubai Desert Safari adventure that will exceed your expectations and create cherished memories.
Book Your Desert Safari Dubai Experience Today
Don't miss out on the opportunity to explore the stunning Arabian Desert and immerse yourself in the vibrant culture of Dubai. Book your Desert Safari Dubai experience today, and let us take you on a journey of a lifetime. Our team of experienced guides and drivers is ready to provide you with an exceptional and lasting adventure. Get ready to create memories that will last a lifetime!
Seasonal Promotions: Keep an eye on our seasonal promotions to make the most of your desert adventure.
Desert Safari Dubai Packages
Early Bird Special: Book in advance and enjoy exclusive discounts on our Desert Safari packages.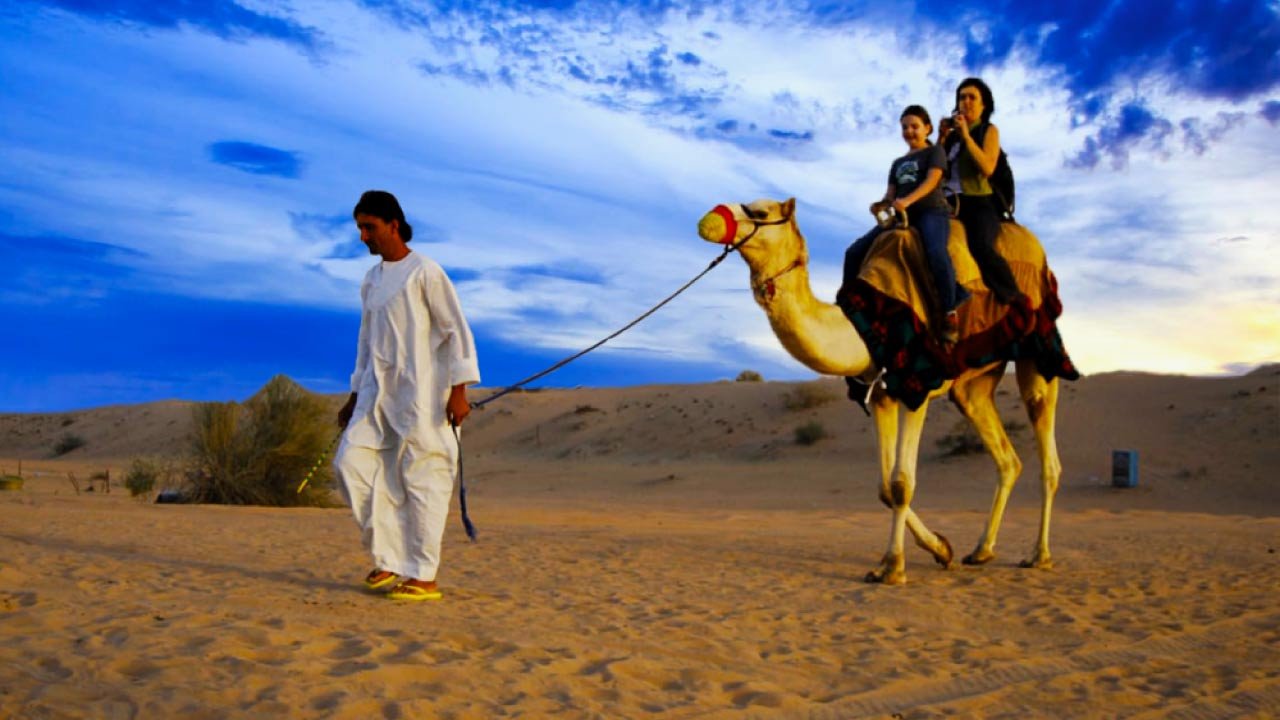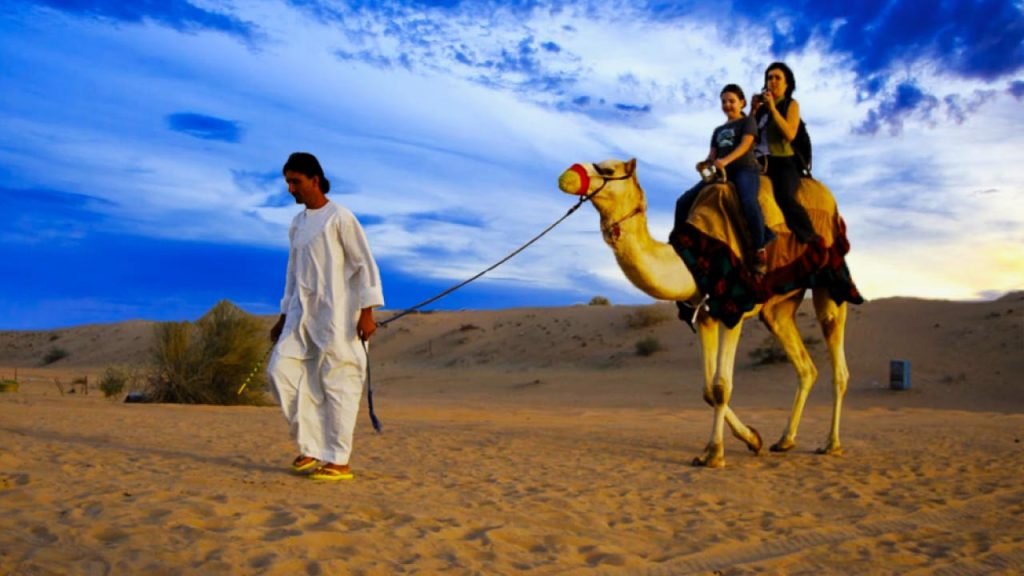 Desert Safari Basic Package

Pick up drop off by bus – Meet at standard locations – All Inclusions write below.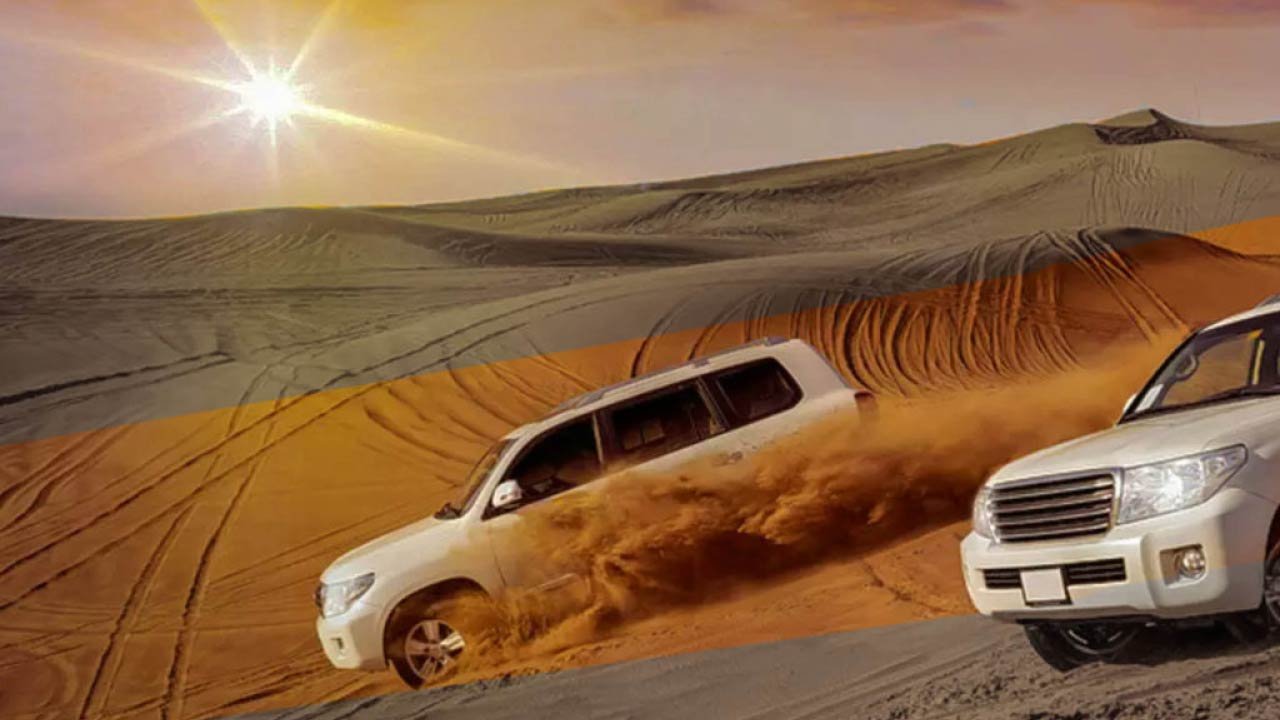 Desert Safari Advance Package

Hotel/Home pick up drop – Pick up drop in shared 4×4 car – All Inclusions write below
Desert Safari Premium Package

Hotel /Home Pick up drop in shared 4×4 car – Advance Deal + ATV Quad Bike Ride – All Inclusions write below.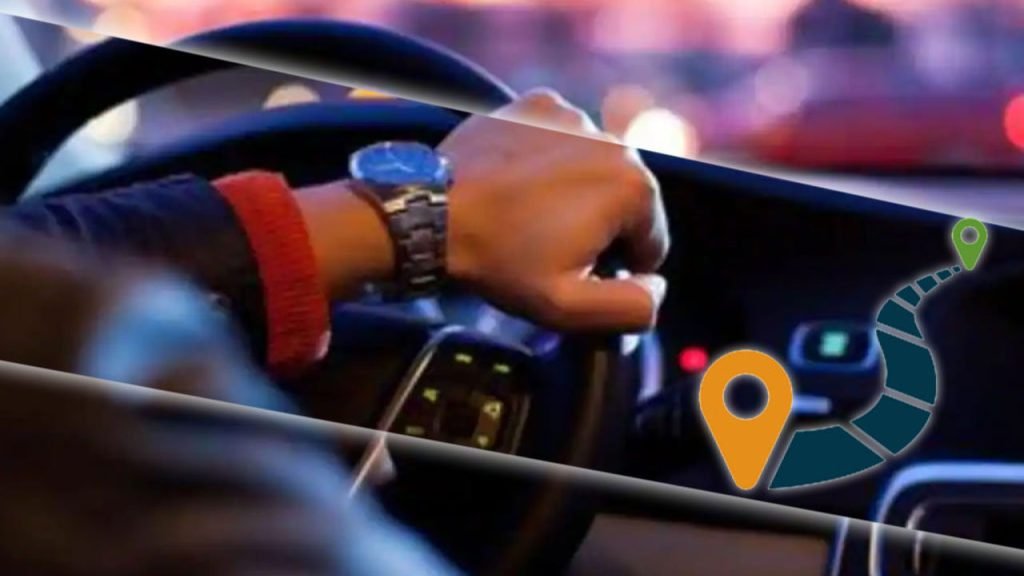 Join us for unforgettable experience in very low price. Just come at our desert location by your own car and get all experiences write below.
INCLUSIONS IN Desert Safari PACKAGES
Hotel pick up drop in shared 4×4 car anywhere from Dubai and Sharjah
Upto 30 minutes Dune Bashing in Luxury Land cruiser on red sand dunes
Short Camel Ride for pictures
Welcome Arabic Tea & Coffee with  arabic sweets
Unlimited Water & Soft Drinks
BBQ Buffet Dinner ( Veg. and non veg.)
Short Henna Tattoo for ladies and kids
Live entertainment Shows
Fire Show
Tanura Show
Belly Dance Show
Expert Safari Guide
Pick up Time: 02:00 – 02:30 PM
Drop off Time: 09:00 – 09:30 PM
Total Tour Duration: 06:00 Hours
Dubai Desert Safari Tour Overview
Our premium and advance tour packages include convenient pick-up and drop-off services. You'll be transported in a luxury 4×4 exclusive car from your hotel or home.
Experience the thrill of dune bashing in Dubai's popular red sand desert. Our trained and expert tour guides will take you on a ride up and down the dunes, offering breathtaking views of the desert scenery.
Embark on a camel trekking adventure and ride atop these majestic animals through the dunes. Capture the moment and create lasting memories.
Immerse yourself in the authentic Arabian experience by visiting a traditional Bedouin camp. Learn about the nomadic lifestyle and witness cultural performances. Indulge in a delicious dinner with BBQ accompanied by live entertainment shows.
Stay refreshed with unlimited water, tea, and soft drinks provided at the camp, ensuring you remain hydrated throughout the tour.
Unleash your adventurous spirit with sandboarding, an activity that allows you to slide down giant dunes on a board. Feel the adrenaline rush as you conquer the desert.
Prepare to be entertained with a spellbinding gathering of shows, including belly dancing, Tanura, and a breathtaking fire show. Immerse yourself in the vibrant Arabian culture and create memories that will last a lifetime.
Pick up drop off Service:
Our Premium and Advance tour packages include a Pick-Up and drop facility right from your hotel or home in a luxury 4×4 exclusive car.
No need to worry about logistics – we've got you covered. Our convenient pick-up and drop-off service ensures your journey starts and ends with ease.
Our professional drivers will punctually collect you from your location, setting the stage for a seamless adventure. After an exciting day, we'll safely transport you back, leaving you with cherished memories and no transportation hassles.
Red Sand Desert Dune Bashing
A dune-bashing is Dubai's most popular type of activity during safari trips. You'll be taken out into the desert in a 4×4 vehicle with our expert and trained tour guide and driven up and down on the red sand dunes at high speeds. It's an exhilarating experience and a great way to see the desert scenery.
Our Desert Dune Bashing experience is essential for those seeking an adrenaline rush. Strap in for a heart-pounding adventure as our expert drivers navigate the dramatic dunes. Feel the rush of off-road exploration as you soar over the undulating terrain, an experience that promises thrills, laughter, and breathtaking vistas.
Camel Rides are part of our Advance and Premium packages. The Camel Ride is usually one of the highlights of the tour. You can ride atop a camel through the sand dunes for a short period. This is an excellent opportunity to enjoy the scenery and take fun photos.
Slow down the pace and savor the desert's beauty with our Camel Trekking. 
Guided by experienced handlers, you'll traverse the golden sands atop these gentle giants, gaining a unique perspective of the desert's serene grandeur. 
As you embark on this leisurely journey, connect with the desert's ancient heritage and relish the tranquility of your surroundings.
Luxury Desert Camp Activities
Visiting a traditional Bedouin camp is also often included in the package. Here, you will learn about the nomadic lifestyle of the Bedouins and see how they live in harmony with the desert environment. You can try traditional dinner with BBQ and live entertainment shows while at the camp.
At our luxury desert camp, the opulence of Arabian hospitality awaits. Immerse yourself in the abundance of our desert oasis, where you can relax and rejuvenate amidst sumptuous surroundings.
Enjoy a variety of premium activities, including henna painting, falconry displays, and aromatic shisha lounges. Our camp ensures your comfort and enjoyment, which are our top priorities, promising a lasting desert retreat.
Refreshments are provided free of cost, irrespective of the package you choose. It includes unlimited Water, Tea, and Soft drinks in the camp.
Recharge your energy with our complimentary refreshments. Savour the flavours of traditional Arabian cuisine, including freshly prepared appetizers, tantalizing main courses, and delectable desserts.
Quench your thirst with refreshing beverages, including tea, coffee, and soft drinks. Our culinary offerings elevate your desert experience, inviting you to savour the rich and diverse flavours of the region.
Sandboarding is another popular activity during the desert safari tour. You will be given a board and instructed on how to slide down giant dunes safely. This is an excellent activity for adrenaline seekers and can be exhilarating.
Take your adventure to new heights with sand boarding. Glide down the dunes on a sandboard, combining the thrill of snowboarding with the splendor of the desert.
Our expert instructors will guide you through this activity, making it suitable for all skill levels. Pair it with more dune bashing for an adrenaline-packed adventure that promises laughter, excitement, and lasting moments.
We arrange a spellbinding gathering of numerous entertainment shows to make your night unforgettable. Witness Belly Dancing, Tanura, a breathtaking Fire Show, and more.
As the sun sets over the desert, prepare to be enchanted by our evening entertainment. Under the starry desert sky, you'll witness captivating cultural performances that immerse you in the heart and soul of Arabian traditions. Our entertainment lineup includes:
Tanura Dance

: Watch in awe as our talented Tanura dancers twirl gracefully, their colorful skirts creating a mesmerizing spectacle. The Tanura dance, rooted in the Sufi tradition, is a spiritual and artistic performance that evokes a sense of wonder and unity with the universe.

Belly Dance

: Be captivated by the sensual movements of our Belly Dancer as she gracefully weaves tales through dance. This mesmerizing performance celebrates femininity and Arabian culture, creating an atmosphere of enchantment and allure.
We also provide an opportunity for you to sync into traditional Arabian attires and glam into the majestic Arabian culture. Take pictures and create memories for life.
Get into the spirit of the desert with our Arabic costumes. Dress in traditional attire and capture memorable photos that celebrate the region's rich cultural heritage. It's a wonderful way to connect with the desert's history and traditions, allowing you to immerse yourself fully in the Arabian experience.
With our Desert Safari experiences, every moment is an opportunity to create lasting memories. Whether you seek adventure, tranquillity, or a blend of both, our offerings cater to all preferences, ensuring that your journey through the Dubai desert is an experience you'll treasure forever.
Embark on your desert adventure with the desert safaris, where every experience is crafted to perfection, and every memory is a masterpiece.
What is Dubai Desert Safari?
A Dubai Desert Safari is a guided tour through the desert that offers a unique blend of adventure and cultural experiences. Enjoy a camel ride, sandboarding, and visiting a traditional Bedouin camp.
Most Safari tours depart from Dubai in the morning or afternoon. The trip duration varies, but most are around 4-6 hours long in desert conservation reserves. During the tour, you will have the opportunity to experience some of the unique aspects of desert life.
What to Expect on a Safari Tour
When you book a desert tour in Dubai, you can expect an adventure of a lifetime. Your journey will begin with a pick-up from your hotel or residence in a luxurious 4×4 vehicle. Experience the thrill of dune bashing and engage in camp activities such as belly dancing, fire shows, and Tanura dance. Indulge in a delicious barbecue dinner under the stars before being dropped back at your accommodation. This safari tour will immerse you in the Arabian Desert's beauty and Bedouin culture's rich traditions.
Whether you're an adventure enthusiast or just looking for an unforgettable excursion, this tour will leave you with incredible memories that will last a lifetime.
We Offer a Wide Range of Desert Safari Dubai Packages.
Experience the thrill of our desert safari Dubai tour services, which include dune bashing, camel trekking, sandboarding, cultural performances, and a delicious BBQ dinner. Please choose from our Evening Desert Safari, Morning Desert Safari, or Overnight Desert Safari packages, each designed to provide a unique and lasting adventure.
We offer a wide range of desert safari Dubai tour services and the most famous safari deals, which include a dune bashing experience, a dune buggy ride, and a lot of adventures where you can enjoy all types of activities in the great Arabian Desert. 
Many exciting activities await you in Dubai's desert as you enjoy an ever-increasing variety of goings-on in one click. People who want to be constantly entertained can enjoy the Dubai Safari deals. Whether traveling solo, with Family, or with Couples, our cheap safari deals cover your needs.
Here is the list of our desert safari Dubai price and packages:
Self Drive Package without Pick up Drop Off:

Price 35 AED Per Person

Basic Package with bus pick up drop off from standard locations:

Price 60 AED Per Person

Advance Package with Hotel/Home Pick up and drop off by 4*4 Car:

Price 99 AED Per Person

Premium Desert Safari Package Home Pick up with ATV Ride:

Price 199 AED Per Person

Private Safari Package:

Price 699 AED
Special Desert Safari Deals
We understand the importance of Desert Safari deals and packages also offer the flexibility to customize your experience, ensuring that it aligns perfectly with your preferences and desires.
Perfect for Family or Friends Groups
Group Discounts: Traveling with family or friends? Our group discounts make it even more affordable and enjoyable with our Desert Safari deals.
Group packages allow those traveling with a larger group to share the Dubai Desert Safari experience with loved ones. These packages are designed to accommodate groups of various sizes, offering a range of activities and entertainment options that cater to all age groups.
Whether you're celebrating a special occasion, planning a family reunion, or organizing a corporate outing, the group packages ensure that everyone in your group can partake in the excitement and create lasting memories together.
Whether you prefer the enchanting atmosphere of an evening safari, the serenity of a morning safari, or the immersive experience of an overnight safari, each package guarantees an unforgettable journey into the heart of the desert.
These packages provide thrilling activities like dune bashing, camel riding, and quad biking and offer a glimpse into the rich Arabian culture through traditional performances, delectable cuisine, and warm hospitality.
Moreover, with the option to customize your experience through private safaris or group packages for a shared adventure, you can tailor your Dubai Desert Safari to create cherished memories with your loved ones.
Private Desert Safari: Personalized Excursions for a Memorable Experience
If you're looking for a more intimate and personalized safari, opt for a private safari. Enjoy the exclusivity of a private vehicle and experienced guide who will cater to your specific interests and pace. 
This option is ideal for couples, families, or groups of friends who want to create unforgettable memories together. 
Whether you want to spend more time dune bashing, indulge in a private sunset dinner in the desert, or have a customized itinerary that includes specific activities, a private safari ensures your desert adventure is tailored to your preferences. 
Contact us through what's app or call us for Private desert safari Dubai tickets Price.
What to Wear for Dubai Desert Safari Tour
When going on a safari trip, there are a few things to remember regarding what to wear. First and foremost, it is essential to dress for the weather. 
To ensure a smooth and enjoyable Safari Desert Dubai experience, consider the best time to visit based on weather conditions, choose a package that aligns with your preferences and interests, and follow the safety guidelines provided by your guides. 
Dress appropriately, stay hydrated, and be ready to capture the magical moments that unfold during your desert adventure.
Dress Code for Desert Safari During Summer
The desert can be scorching during the day in summer, so it is essential to wear light and airy clothing that will help to keep you cool. Finally, remember to bring along a scarf or head covering to protect your head and face from the sun.
Dress Code for Desert Safari During Winter
It is good to know that winter is much different in the UAE than in other countries day cannot feel too cold. Still, after sunset, you can feel cool weather. 
So we recommend you bring some jackets or warm clothes with you at the beginning of the tour you can wear long pants or a long skirt to protect your legs from the sun and sand and cold air.
Frequently Asked Questions
Your Desert Safari Questions Answered 
Planning your Desert Safari adventure in Dubai may come with questions. Here are some of the most common inquiries we receive, along with detailed answers to help you prepare for a lasting experience.
How
 do I book with the desert safari?
Booking with us is easy. Visit our website, choose your preferred package, and follow the step-by-step instructions to make a reservation. You can also contact our friendly customer support team for assistance.
What should I wear during the Desert Safari?
We recommend comfortable, breathable clothing suitable for the desert climate. Light fabrics are ideal. Remember sunscreen, sunglasses, and a hat to protect yourself from the sun. Closed-toe shoes are recommended for activities like dune bashing.
Is the Desert Safari suitable for children and older people?
Yes, our Desert Safari experiences are family-friendly. We offer activities suitable for all age groups. However, some activities, like dune bashing, may have age or health restrictions. Please check the details of each package for specific guidelines.
Are meals included in the Desert Safari packages?
Yes, our packages typically include meals. Enjoy a sumptuous buffet featuring a variety of Arabian and international dishes. Please check the package details for specific inclusions.
Are hard drinks served during the Desert Safari?
We do not serve hard drinks as part of our packages.
Is there a dress code for the Desert Safari?
No specific dress code exists, but we recommend comfortable, modest clothing. If you'd like, you can also try on traditional Arabian costumes provided at our camp for a unique photo opportunity.
What is the best time to go on a Desert Safari in Dubai?
Desert Safaris are available year-round. The cooler months, from October to April, are particularly popular due to milder temperatures. However, if you prefer the unique summer experience in the desert, you can also visit during the hotter months.
Is photography allowed during the Desert Safari?
Absolutely! We encourage you to capture the stunning desert landscape and your memorable moments. Photography is allowed during most activities. Our professional photographers at the camp can also assist you with capturing the perfect shots.
Are there restroom facilities available during the Safari?
Yes, we provide restroom facilities at our desert camp. 
What happens in case of bad weather?
Your safety is our top priority. In adverse weather conditions, such as a sandstorm, we may need to reschedule or cancel your Safari. Rest assured, we will do our best to accommodate you on an alternate date or offer a refund.
What is included in the Desert Safari package? 
Your package includes transportation, activities, dinner, and entertainment. Check your chosen package for specific inclusions. 
If you have any more questions or need further assistance, please don't hesitate to contact our dedicated customer support team. We are here to ensure your Desert Safari experience in Dubai is seamless and lasting.
Explore the Arabian desert confidently, armed with all the information you need for an exceptional adventure with the desert safaris.
Most Selling Sightseeing Tours in UAE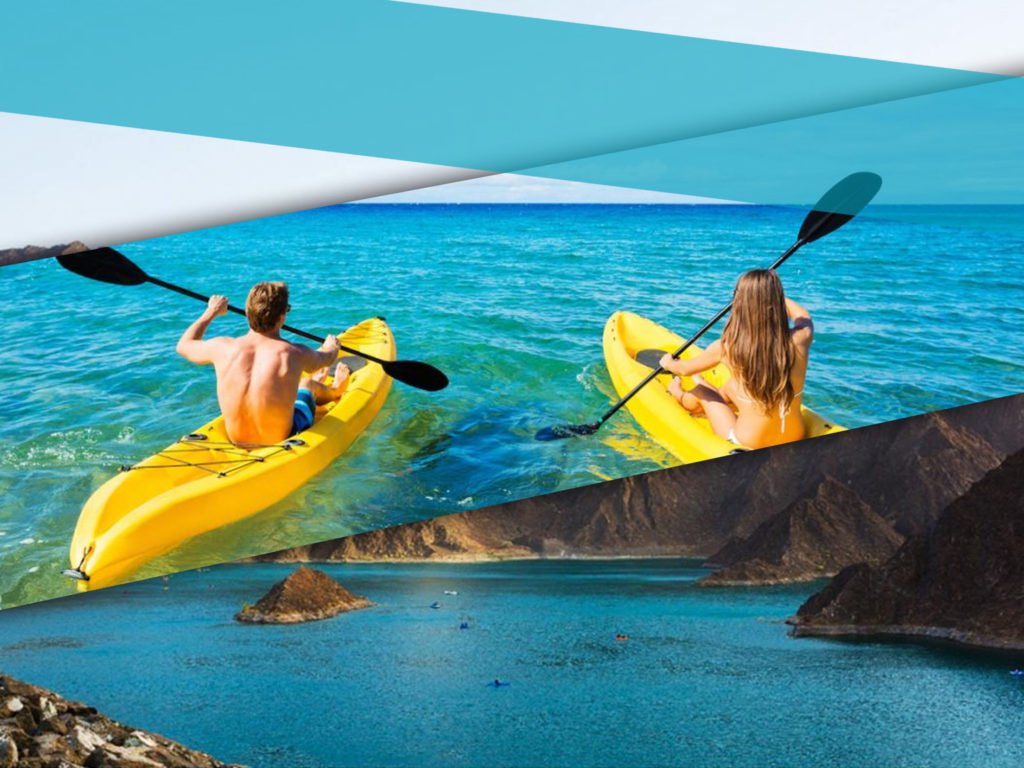 Hatta Dubai Tour is one of the most exciting tours on our board. It includes driving through Hajjar Mountains, Visit Heritage Village, and Fresh blue water dam.
Visit the most famous spots in the city of Dubai including a visit to Burj Khalifa, Dubai mall, and Jumairah mosque with the Dubai City Tour package.
Entertain yourself in the grand and beautiful city of Abu Dhabi and witness the Grand Mosque, Ferrari World, Shopping Mall & More with Abu Dhabi City Tour.
Bus Pickup Locations in Dubai & Sharjah
WHY CHOOSE US FOR DUBAI DESERT SAFARI TRIP
Our satisfied customers speak volumes about the quality of our services. Read their testimonials to see how we've transformed their Dubai desert dreams into cherished memories.
Environmental Stewardship
We are dedicated to preserving the fragile desert ecosystem. Our practices align with eco-friendly principles to ensure the desert's beauty endures for generations to come.
Professional Drivers and Tour Experts
We pride ourselves on our intimate knowledge of Dubai's desert terrain. Our seasoned guides are true desert connoisseurs, ensuring you experience the very best of what this unique landscape has to offer.
Our team of experts is highly trained professionals enriched with the gospel of providing nothing less than flawless arrangements.  Every minute detail is planned to perfection and with diligence for your every requirement and to keep you safe.
Don't just take our word for it; read the glowing reviews from our satisfied customers who have experienced the magic of Dubai's desert with us.
Experience with Excellence
When you choose Right Adventure Tourism, you're choosing excellence in every aspect of your Desert Safari:
Exceptional Customer Service
Our dedicated team is committed to making your experience seamless and enjoyable from start to finish.
We have been in the tourism business in Dubai for over a decade and have served thousands of clients with joyful and amazing memories without putting too much burden on their pockets. Our prices are simply the best.
We have plenty of options to choose from, tailor-made according to your needs and preferences. From Basic packages to Royal hospitality, we host all kinds of visitors in a strictly professional and friendly environment.
Every Desert Safari we curate is a testament to our commitment to excellence. From heart-pounding dune bashing to serene desert sunset moments, our experiences are designed to captivate your senses.
Your safety is our top priority. We adhere to the highest safety standards and employ trained professionals to ensure your Desert Safari adventure is not only thrilling but also secure.
Frequently asked questions