Dubai City Tour Deals & Packages
Dubai is famous for its incredible landmarks, golden deserts, skyscrapers, and many other attractions. Every year, so many tourists from all around the globe visit Dubai. Both the old and modern side of Dubai have their charms. When it comes to tourism, this place is the most remarkable one.
We offer the best Dubai City Tour Packages & deals to make your Dubai City Tour memorable, convenient, and enjoyable. You can explore the traditional and modern sides of Dubai with us. 
We are familiar with each part of UAE, thus leading you to the best places to visit in Dubai. Our dubai sightseeing tour packages and deals are highly affordable.
We offer to pick up and drop off along with many other facilities and services. Hence, you can explore the most glamorous side of Dubai with us. All our city tour deals include visiting the best tourist attractions and many activities. 
In our 6 to 7 hours Dubai City Tour, you will enjoy a memorable time with your loved ones. We provide many exciting deals for individuals, couples, and families.
Dubai City Sightseeing Tour Packages & Deals
Our Dubai city tour deals by bus include visiting the most amazing places that will mesmerize you. We offer the best deals and packages to suit your budget and schedule. 
You can choose from our existing Dubai city tour offers or customize your own. The tour starts after we pick you up in our luxury cars from your location. 
After that, the incredible journey will begin. We will stay at every attraction for 20 to 30 minutes so that you can take memorable pictures and have an enjoyable time. 
Our Dubai city tour packages costs and prices are highly affordable. Hence, we offer refreshments, picture opportunities, the best tour guide, and more. After completing the Dubai tour, we will drop you back at your doorstep.
Dubai City Bus Tour
99 AED
Pick up by shared Bus | Meet at standard locations | Expert Tour guide | All includes write below | 6 Hours Tour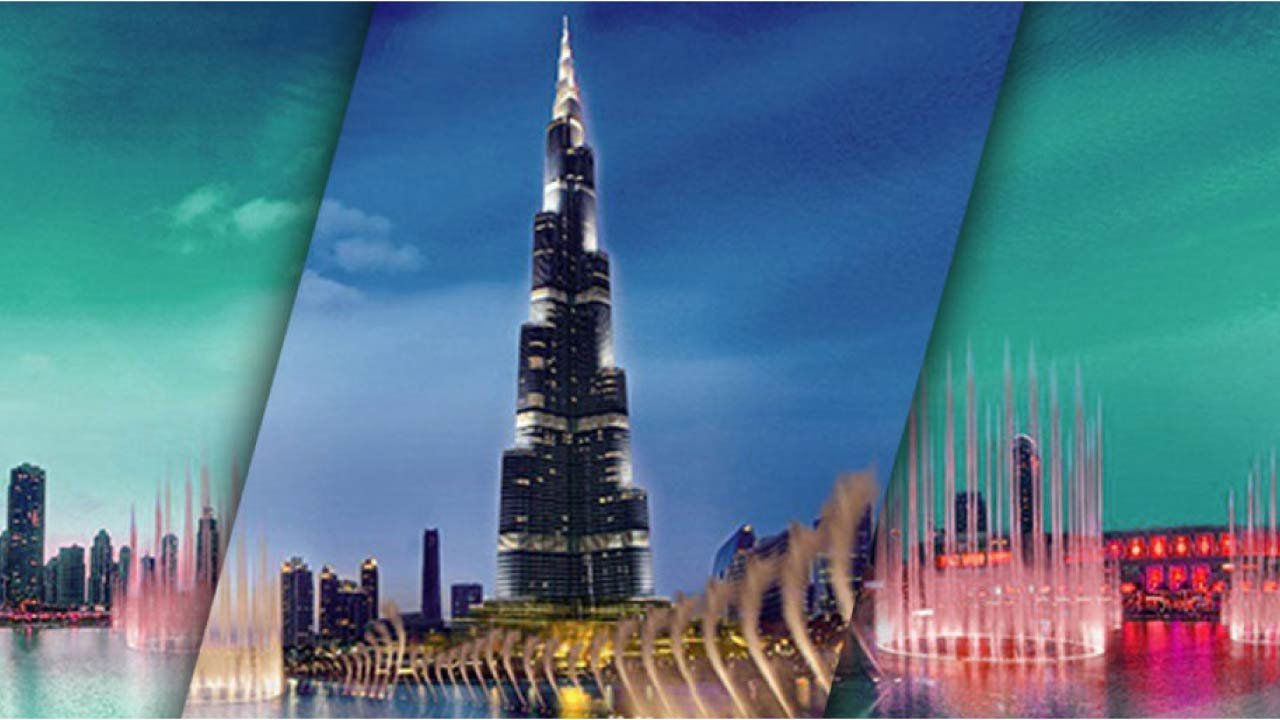 Pick up by shared 4*4 Car | Pick up drop off from your Hotel | Tour guide |  All includes write below | 6 Hours Tour 
Pick up by private 4*4 Car | Pick up drop off from your Hotel | Tour guide | All includes write below | 6 Hours Tour | Upto 4 Persons
Dubai City Tour Packages Includes & Excludes
Discover the Ultimate of Dubai City
Discover the enchanting blend of modern marvels and cultural riches on a Dubai City Tour. In the heart of the United Arab Emirates, Dubai is a cosmopolitan oasis that seamlessly fuses tradition with innovation.
The journey begins with a visit to the iconic Burj Khalifa, the world's tallest skyscraper. As you ascend its heights, the panoramic view of the city's skyline is breathtaking. The tour takes you to the historic Al Fahidi Fort, home to the Dubai Museum. Here, you'll immerse yourself in the emirate's past, tracing its transformation from a humble fishing village to a global metropolis.
A stroll through the bustling alleys of the Gold and Spice Souks is a sensory delight. The glimmering gold and aromatic spices glimpse the city's trading roots. The tour then winds to the Palm Jumeirah, an engineering marvel shaped like a palm tree adorned with luxurious hotels and upscale residences.
No Dubai tour is complete without a drive along Sheikh Zayed Road, flanked by architectural wonders like the sail-shaped Burj Al Arab and the twisted Cayan Tower. Next, a visit to the Dubai Marina reveals a contemporary waterfront lifestyle.
A traditional abra ride across Dubai Creek transports you to the vibrant Deira district. The bustling markets and diverse cuisines reflect the city's multicultural essence. The tour concludes at the Dubai Mall, a shopping paradise with an indoor ice rink and the awe-inspiring Dubai Aquarium.
Dubai City Tour is a captivating odyssey that encapsulates the essence of this extraordinary city. It encapsulates its audacious ambitions, reverence for heritage, and the artistic interplay of tradition and innovation. With every corner turned, Dubai's eclectic spirit captivates, leaving visitors with lasting memories of an urban adventure like no other.
Best Things To Do in Dubai
We offer the best city tour Dubai services and deals to tourists. You will enjoy a memorable time with your loved ones. This place has so much to provide you with. We aim to make your City tour more pleasurable and memorable with our flexible Dubai city tour packages.
Things to Do in Dubai
Enjoy your Dubai tour incredible with us by visiting all the tourist attractions. We offer a visit to all famous places; however, you can customize the deals including desert dune bashing as per your desire. Many modern and historical sites in Dubai will take you to another world. Here is the list of the famous visiting places like a hidden gems include in our city tour deals. 
Burj Khalifa
Burj Al Khalifa is the tallest building in the world, thus one of the most famous places to visit in Dubai. Tourists come to see and visit this landmark, famous for its splendid architecture. You will have an incredible time while enjoying this place's mesmerizing views and beauty. The surroundings of Burj Khalifa are also impressive. 
The Dubai Mall
Dubai Mall is one of the top attractions where the high-end shopping experience awaits you. The mall has auspicious indoor where you can enjoy a classy environment. It is one of the largest malls in the UAE and the world. Here, thousands of shops and other amenities significantly attract visitors. During your Dubai tour, this place is worth visiting. Here, the underwater zoo, large Dubai Aquarium, Ice rink, Dubai Dino, and everything will take your enjoyment to the next level. 
Jumairah Beach
Visiting this white sand beach is a must-visit place in Dubai. We will take you quickly to that place in our luxury cars. While going to Jumeirah beach has encouraging views and natural scenes that you will enjoy. You will be able to submerge the excellence of Dubai in a true sense. The trip to Jumeirah beach is a source of great pleasure, relaxation, and enjoyment. 
The Dubai Fountain
Here, the dancing fountains and pleasurable surroundings make you mesmerized in a true sense. The incredible sight of the water show gives you a sense of relaxation and entertainment. The fountains move and dance to various melodies and songs, making the ambiance magical. You will enjoy the visit to this place. 
Visit some other places is also included in our Dubai tour deals. We arrange everything beautifully to make your trip entertaining, convenient, and remarkable. Contact us now to get more details and to book your Dubai tour package with us!
IMPORTANT INFORMATION ABOUT DUBAI TOUR
TERMS & CONDITIONS
We strongly recommend booking the

 City Tour Dubai at

least 48 hours before the booking date. To book the tour, use the Booking form OR send Whatsapp for more information.
Entry Tickets to the Museum, Hotels, or any other ticket are not included.
All the prices mentioned are per person only.

If you wish to cancel the booking, inform us at least 24 hours before the booking day.

NO Cancellation would be allowed 

if disclosed less than 24 hours before the booking, and 

NO REFUND

 will be made.

Rescheduling or amendment must be done 24 hours before the day of booking. No charges will be deducted. Also, the rescheduled booking date must be made within the same year of the trip.

No charges for children up to 3 years of age. Above three years, the same price will be charged as an adult.

All prices for all our tours are subject to change without further notice.

Traditional long loose dress is mandatory for entry to the Jumeirah Mosque.
SEATING POLICY
We hold the right to the allocation of seating as per availability.

All the shared transfers are managed on SIC / Sharing with other Tourists unless requested and confirmed for the premium services.
INSURANCE COVERAGE
All our vehicles are fully Insured to include passengers in the rare event of an accident.
DRES'S CODE
Summer: Light, comfortable clothes are recommended.

Winter: Light Warm clothes are recommended.
Frequently asked questions
The City tour in Dubai is a 4-hour long sightseeing tour that includes a visit to both Modern and Old parts of Dubai.
The City Tour Dubai Basic Package pickup point is the  Spinneys Supermarket – Burjuman, and the Drop point will be at the Dubai Mall.
All our Tour buses and cars are Air Conditioned.
We usually stop for 20 minutes at the sightseeing spots on City Tour of Dubai.
You can contact our customer support for a custom quote for your group tours. We will offer you the best price possible.
We recommend making the booking at least 24 hours before the booking date.