Dubai is a desert city that has been multiplying over the years. This growth brings many new things to experience in this beautiful city. Buggy Adventure is one of those things which offers tours around the vastness of the deserts with adrenaline-pumping off-road buggy adventure in Dubai! Read on to learn more about this fun activity and why it should be your next destination!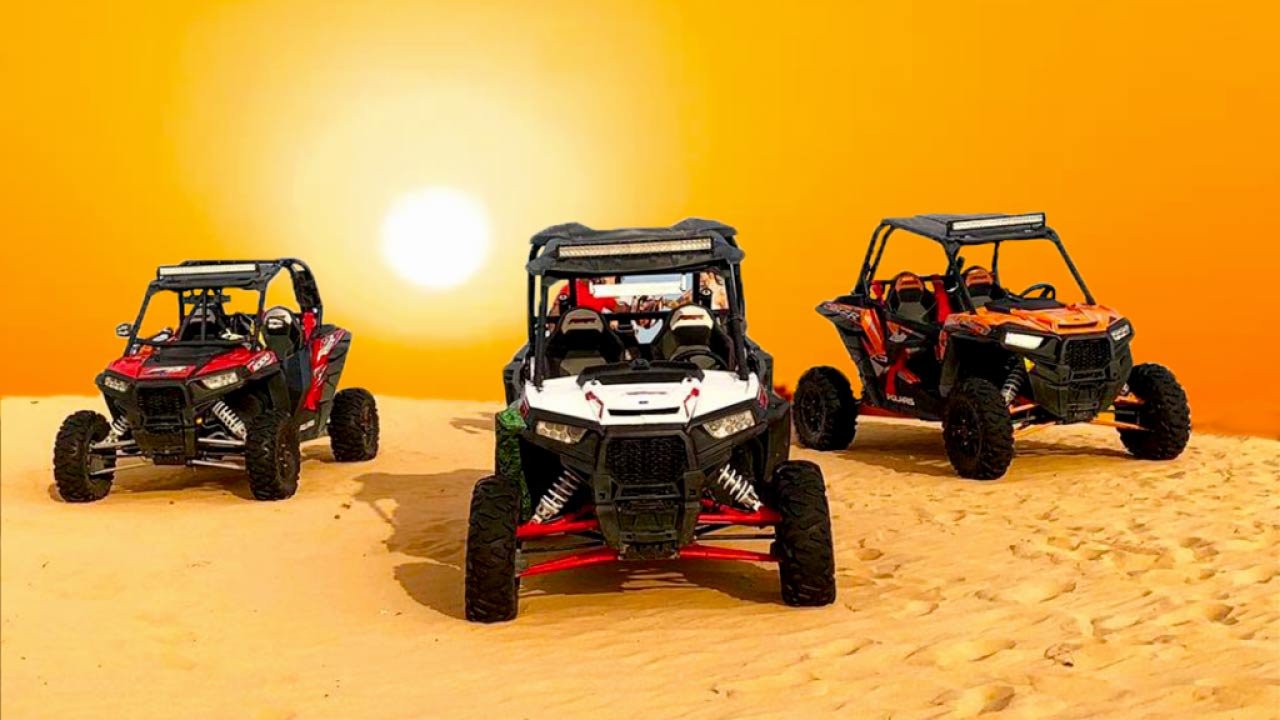 You can get to know the city by exploring its desert through Dune Buggy Adventure in Dubai.
You can get to know the city by visiting its desert. The desert is the best place for exploring, taking pictures, and enjoying nature with its unique ecosystem. On a Dune Buggy Dubai tour, you will discover many things about yourself and others.
You'll see how different it looks from what you might have heard in the stories. From high above, all of Dubai looks like one big city! But when you're driving around in a buggy in the never-ending desert, all those buildings disappear behind your windshield, and instead, there are dunes and mountains on every side of you that stretch out into infinity.
What we've created here is impressive: some people might think they're living out their dream. Well, they are. Read more for information on our cost-effective packages.
You don't need a license.
If you want to get out of the city and into nature, a buggy adventure in Dubai is the perfect way. No traffic rules apply here—you can relax, enjoy the ride, and soak up all of nature's beauty. You don't need a driver's license or insurance because no roads exist! On top of that, you'll be able to focus on enjoying your time with family and friends without worrying about what might happen.
You will experience Dubai's dunes and desert life in one fun ride.
There are many other things that you can do on a Buggy Adventure in Dubai, like seeing the rare but beautiful landscape with stars over the horizon or even enjoying some local cuisine with your family or friends!
The desert dunes and sand are a unique part of the Dubai experience. You will see desert wildlife like camels, donkeys, and even ostriches. You can also watch the sunset and sunrise from your Desert Buggy Dubai ride.
Dune Buggy Dubai provides refreshments and exotic dinners in different affordable packages. Read more about our Dune Buggy Dubai packages.
It is a fantastic way to spend some time with your family.
It is a fun way to spend time with your family. You can talk to your children while driving and have fun together. You can teach them about the desert and the city of Dubai. Besides, even if you are not with family, it is an excellent way to build positive social connections! Who knows, maybe you will make some lifelong friends. It just doesn't stop there – the dunes, the oasis, and the experience itself all become your companions for your life since it will be a lifetime experience. So, what are you waiting for? Book now!
It can improve your focus and concentration skills.
Keeping your mind focused on the road while on a buggy adventure in Dubai is essential. It would be best to concentrate on what is ahead of you and how long it will take to reach your destination. Moreover, it tests your motor skills and your nerves. This can improve your focus and concentration skills and help improve your mood when driving in unfamiliar territory.
If you are looking for a desert tour in Dubai, you should try Desert Safari by Desert Buggy Dubai Adventure! We offer the best desert entertainment, and it's time to leave your comfort zone.
The best thing about our tour is that it suits all ages and interests. We have various packages with different vehicles and perks at affordable prices for different tastes. Our team will ensure that everyone has fun while learning more about Dubai and enjoying the scenery. You can drive yourself if you dare to and even explore other parts of deserts where only the daring go!
Where to now?
We know it can be hard to find time for family fun or get away from your daily routine, but you can do both with Buggy Rental Dubai Adventure! The tour allows everyone in your group to experience something new and exciting while also improving their focus and concentration skills over the trip. Reach out to us for more information.