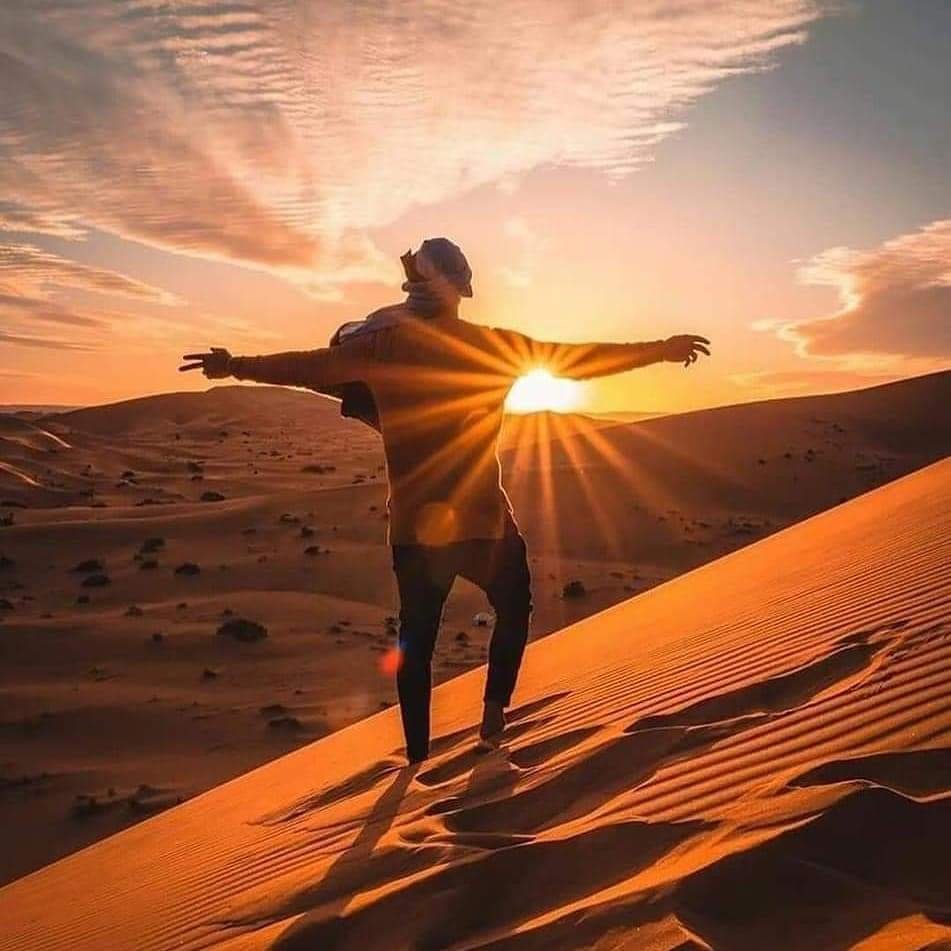 Desert Safari Dubai Tour Best Deals
Dubai oozes luxury, having been built with oil profits. Skyscrapers, architectural marvels, entertainment, and shopping centers abound in this young emirate.
The ancient desert and the old Arabian ways lie beyond the glitz and brilliant glamor. You can discover Dubai's true essence on this side of the emirate.
Many travelers have touched the Arabian Desert Safari Dubai Tour; now it's your final turn. Here's why you should move to experience this everlasting beauty!
You've never seen anything like Dubai's desert landscape.
Like a blank canvas, you can express your creativity on Desert Safari Dubai Tour with the landscape. With its brilliant sunsets and undulating dunes, the region attracts many photographers who compose images that rival desktop screensavers.
The red hue of the sand will be similar to that of Mars as the hot sun hits it. The desert is even more alluring and beautiful when the skies are filled with brilliant stars at night.
Bring your tripod if you want to capture Dubai's fantastic night sky. A shooting star might appear.
You choose what you want to do in Dubai.
You will have an unforgettable experience in the vast Desert Safari offers, with many activities available. Enjoy dune bashing, a thrilling test of balance that involves climbing and descending steep dunes in a 4×4 vehicle.
You can then try sandboarding, a balance-testing activity that involves sliding down a steep slope of sand. The result will be a funny holiday video if you tumble or roll.
You can catch the fun of horseback riding, quad biking Dubai, and training camel riding, which are available as optional activities.
Quad biking on the Desert Safari trip will appeal to you if you like dune bashing's chaotic nature. Experience the thrill of four-wheeling across the desert as you feel like a pro.
There are more everyday activities, such as horseback riding and camel riding, where guides hold
Off the animals for safety while you shuffle around the grounds; whatever you decide to do, you'll undoubtedly take home cool pictures taken by the guides.
Rich and Ancient Arabian Culture and Art During Dubai Desert Safari

Tour
The evening Desert Safari package will end with dinner and entertainment at the Bedouin camp. We present Arabian culture in its original form – dramatic, vibrant, and mesmerizing.
Take in belly dancers spinning their skirts, dancers performing a traditional dance, and fire-breathing locals demonstrating their element mastery.
Besides getting henna tattoos, you can also get temporary tattoos made with reddish-brown ink. Choose a design from the artist's collection or create your own, then enjoy it until it is eventually gone.
Indulge in unlimited BBQ dinner buffets During Desert Safari Dubai Tour.
Arabian cuisine is filled with spice and meat, which you will find in abundance at a desert safari dinner buffet. Open-fire grills are lined up at the campsite, where you can prepare barbecued meats.
Book your tickets for the Desert Safari Dubai tour right now!
You can munch on fresh fruit slices while watching a cultural performance while plates filled with fresh fruits are available. After a day of this adventure and fun in the beauty of the sun, this array of Arabian delights is just a fantastic thing.
Traditional Arabian coffee and sweets will round out your filling dinner, or a sip of shisha will help you digest.
Seeing rare wildlife for the first time in your life
Your desert safari deals trip is the best opportunity to experience the beauty of UAE's national bird, the falcon! A traditional sport within the UAE is falconry or the training falcons.
UNESCO has recognized it as the intangible cultural heritage of humanity since the year 2016 and regards it highly in the middle of the Emirati culture.
In the past, falcons were generally available for the activity of hunting. Today, they are trained as a form of entertainment and sport. Make sure you take a selfie with this great activity of hunting birds!
The Desert Safari Dubai tour is also home to other fauna. You can see Arabian oryx, meerkats, owls, and various birds. Avoid touching the animals as much as possible in the desert, a conservation area.