A Dubai Desert Safari trip is the most popular adventure in the middle of the Dubai deserts.
The program includes the beauty of desert safaris at various times, Dubai desert motorbike racing, great Dune buggy ride in the desert, and camel riding.
For those who dare to live a fulfilling life, each type of activity has its charm and range of adventure.
Desert Safari Dubai Trip: An Experience in Real-Time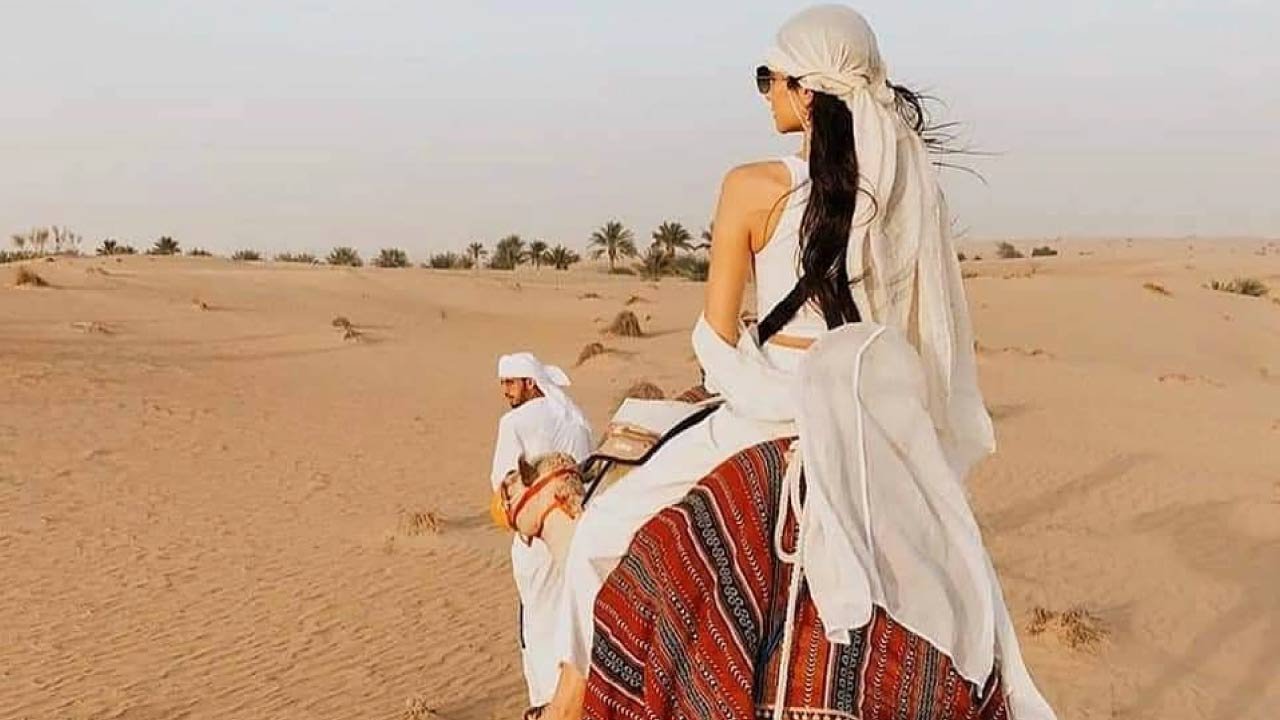 Dubai's true nature can only be experienced by visiting its origins, the Dubai Desert. The vast and expansive deserts inspire awe in our souls.
You can witness the people's daily recreational activities and cultural heritage by going on a Dubai desert safari.
It is more enjoyable to ride when comfort and luxury are combined. Thus, travel agents offer a variety of luxurious and package deals starting at 60 dirhams and going up to a maximum of 1000 dirhams.
In most of the comfort packages, you will be allowed to pick up at your home or even the hotel apartment and return to the destination safely.
Basic, Advanced, and Luxury Dubai Desert Safari Packages
A luxury desert Safari deals itinerary is a good choice if your budget is not an issue since you will be treated like a VIP and enjoy all the abovementioned amenities.
You can have your house picked up privately and safely transported back home (this feature is also available in our Advanced package).
Additionally, you get a rich and comfortable Bedouin camp. A variety of tasty food is available at many of the services.
The rides and games will be much more enjoyable since you will have more time. On the other hand, Desert safari kits take only 10 minutes, whereas dune bashing takes 40 minutes.
The simple dessert Safari package costs less than the luxury package, allowing you to fully experience the beauty of Dubai Desert Safari at a much more affordable cost.
For the best experience, book a 'Luxury Dubai desert safari' instead of a regular desert safari.
Booking a Dubai Desert Safari Trip in Dubai
The internet is the easiest way to book a desert safari trip. To learn more about tour operators in
Dubai, you can visit their websites. Look at the desert safari packages they offer. Read the tour package inclusions carefully.
Compare the desert Safari offers on the websites of two to three tour agencies and choose the one you like most. Choose Desert Safari Dubai deals with what suits you best.
Reading other people's reviews is good, but the final decision should be yours. Be careful of this. Another recommendation is to contact a reliable and reputable tour company.
Related Questions – FAQs
What is a Desert Safari in Brief?
Answer: A desert safari trip to the desert during which you can participate in activities such as camel riding, camping, desert safari bike races, and dinner in the desert.
Can one ride a buggy during the trip to Desert Safari in the Dubai Desert?
Desert safari activities are completely safe. Total safety measures are taken to ensure tourists' safety.
What is the approximate cost of visiting the desert safari?
Prices of Dubai Desert Safari trips vary depending on the options, but they are usually reasonable.
In the Desert Safari, will there be snakes and other animals?
No, it is entirely untrue. Desert safari activities are conducted in places utterly free of snakes, even though snakes are found in the desert.
How can you choose the Best Time to visit the Desert Safari?
Desert safaris are best to visit between September and February. After February, Dubai's temperatures rise, so booking your tour before March is better.
Conclusion
Dubai's most well-known attraction is its desert safari, which provides an exhilarating experience that is a distinctive and unique characteristic of a city like Dubai. It is a natural wonder of Arabia.
With this tour, you can discover the traditional side of Dubai, participate in activities such as sandboarding and dune smashing, and enjoy enchanting cultural shows and a lavish BBQ buffet.
We always have something extraordinary and unique to offer you for the Dubai desert safari trip.