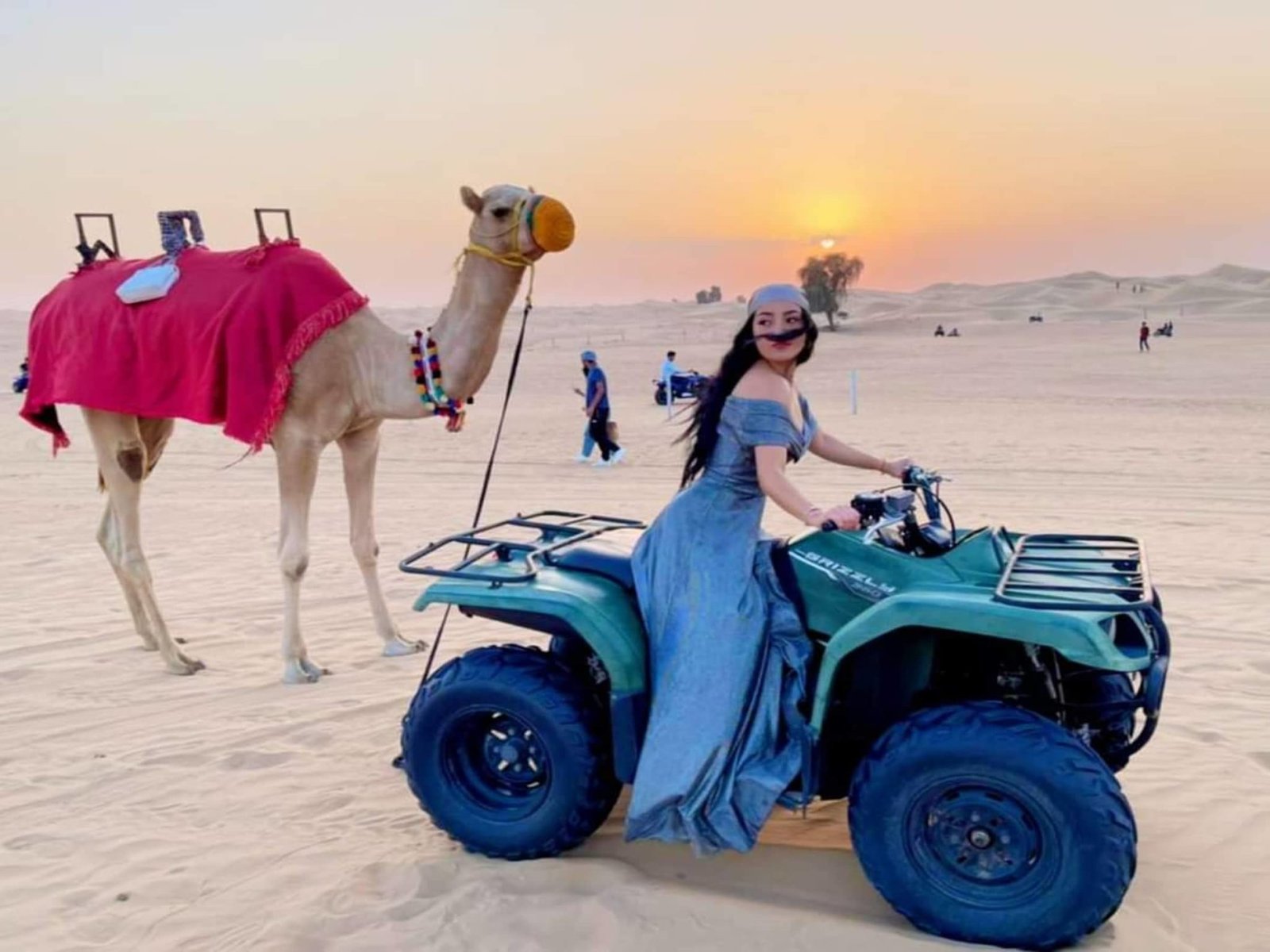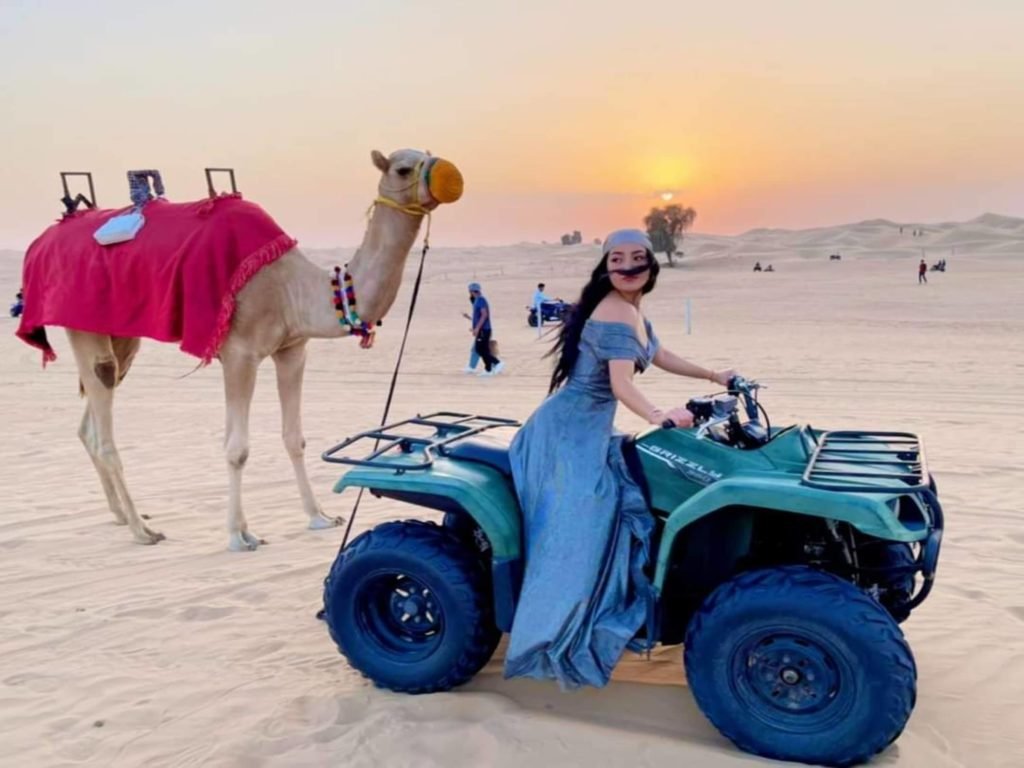 In the last few years, the Dubai desert safari has gained tremendous popularity and is offered at several locations around Dubai. Dubai Desert Safari Package providers number in the hundreds, and it is a challenge to choose the best one. 
Therefore, we provide this guide to decide which desert safari in Dubai is best for you.
What Is a Desert Safari in Dubai?
In addition to Sharjah to the northeast, Abu Dhabi to the south, and Oman to the southeast, Dubai is a significant emirate in the United Arab Emirates. Dubai has a different topography in the Arabian Desert than the rest of the UAE's southern regions. 
Dunes dominate Dubai's landscape, while gravel deserts dominate the southern regions of the UAE. Fine, white, and clean sand is primarily coral and crushed shells.
Experience the local lifestyle in the sprawling deserts composed of several dunes. 
Desert safaris are designed to leave lasting memories in your mind. The package includes various cultural activities, entertainment, dinner, and standard amenities.
Desert safari offers are usually booked from hotels where you are staying. You will be taken back to your hotel once you arrive at the magical desert camp.
You can participate in various activities and experiences at the camp, including shisha bars, falconry displays, camel rides, sandboarding, and buffet dinners. Each participant is sure to find something to enjoy.
Different Types of Dubai Desert Safari Packages
Besides Dubai, other UAE cities offer desert safaris, but most tourists prefer Dubai's desert safari. You can choose from the following types of Dubai Desert Safari packages :
Evening or Desert Safari Advance Package
A safari in the evening lasts approximately six hours. You ride in an SUV with an experienced and expert driver who skillfully navigates the treacherous dunes and their crazy peaks during the trip. It is equally thrilling as a roller coaster ride, if not more so. 
On your way to the desert camp, you will get a taste of what the early settlers lived like. Among the things available for women are Henna hand paintings, Arabian dresses, authentic Arabian coffee, and shisha smoking. The safari ends with belly dance performances and a barbeque dinner offering vegetarian and non-vegetarian options.
Premium Desert Safari Packages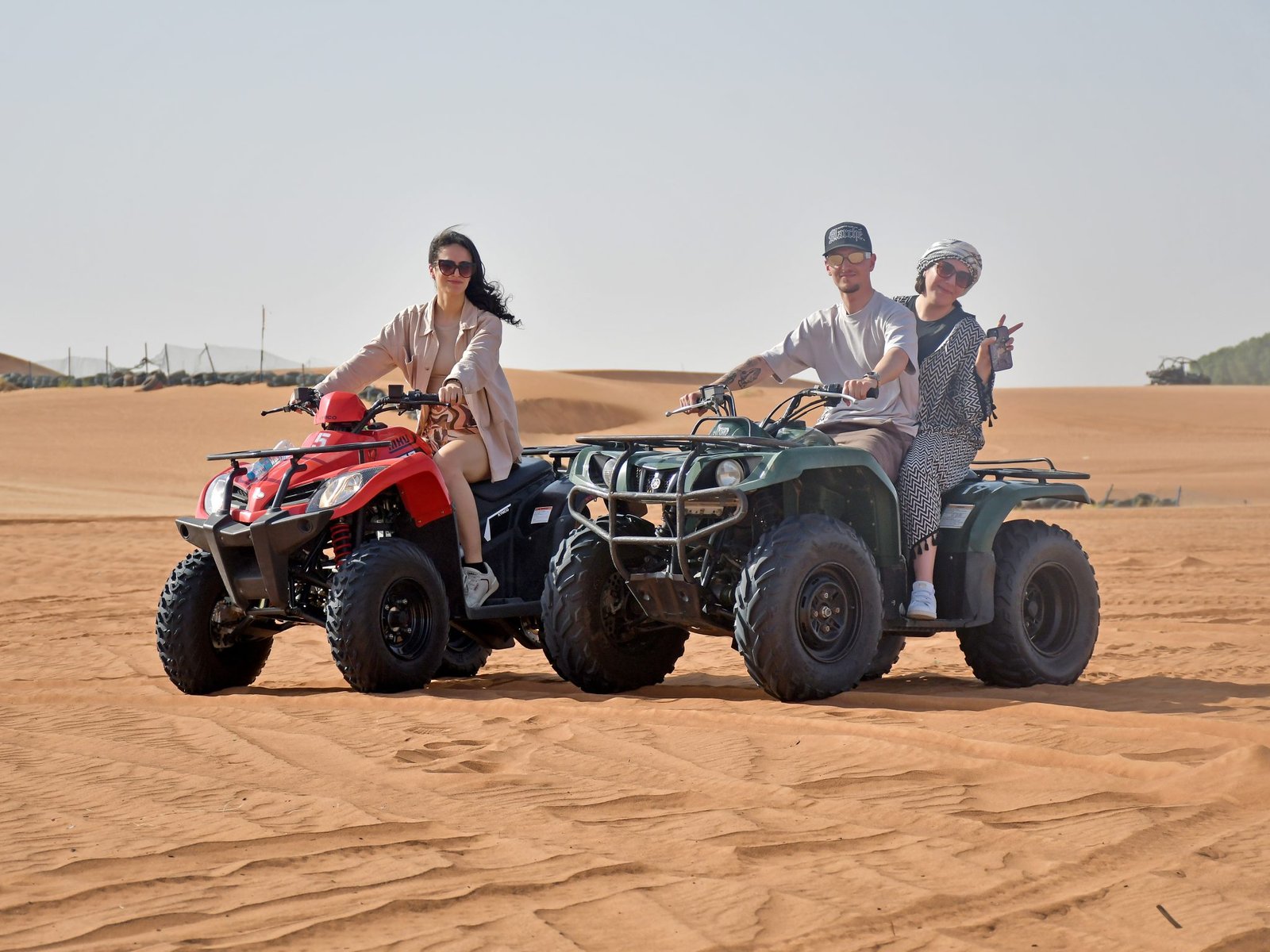 When you return to the desert camp after your exciting desert ride in an SUV, a premium desert safari differs from an Advance desert safari due to the specialized service provided. 
If you wish to participate in some activities after relaxing at the desert camp, you might want to try sandboarding on dunes or holding a falcon. The evening is then capped by a sumptuous dinner featuring vegetarian and non-vegetarian dishes. 
Tanura artists and belly dancers will perform at the end of the premium Desert Safari Dubai deals. Your memorable experience will be shaped by the hospitality extended to you.
Overnight Desert Safari
This is the desert safari trip you should choose if you want to spend more time in the desert. After participating in various activities, such as dune bashing, camel riding, and sandboarding in the evening, you will return to the desert camp for dinner and other activities. 
Sleeping in sleeping bags with blankets, you will spend the night in a tent. A variety of tea and coffee will also be provided to you. After enjoying a delicious breakfast in the morning, you will be taken back to your hotel.
Red Dune Safari
There's more to deserts than sand and cacti. The desert offers so much more. There are also other attractions, as well as rare fauna and flora. You can try sandboarding as an alternative to snowboarding, a fun activity in the Dubai Desert safari package.
There is also a camel ride available. Following a long day in the desert, you return to your camp for dinner and a belly dance performance by a professional artist.
Morning Desert Safari
If you prefer to enjoy the Dubai desert safari sights before too much heat sets in, a morning safari in the desert is for you. A morning desert safari includes all the regular/evening safari activities. 
An early morning Dubai Desert Safari package includes a dune-bashing SUV ride, camel rides, Dubai quad biking, and sandboarding. It is also possible to take a hot air balloon ride. The best part is that you get to see the sunrise over the desert. An Arabian breakfast can also be part of a morning desert safari in Dubai. Your tour package will determine if this is included.